Internet advertising strategies development
PUSH-K Solutions operates in advertising more than a decade. Since 2011 the agency professionally works in WEB. We create websites and effective advertising Internet campaigns for clients all over the world. The team of the agency is specialists with many years of experience in project management, analytic, programming, content management, copywriting and creating a unique design.
As the Internet advertising agency, we follow very simple philosophy – advertising is an investment that must return and bring a profit. Great experience in the practical development of advertising Internet strategies and promotion campaigns allowed the agency to master absolutely all advertising channels of communication on the Internet, multitude of methods, technologies, services, platforms, find the right partners around the world and invent own know-how – the agency is competent to develop effective advertising Internet strategies for brands, products and services.
Development of an advertising Internet strategy is the foundation of the future campaign. In practice, the strategy consists of two documents: a description and a media plan. To create them, the agency's experts analyze many factors and on this basis derive a list of communication channels, the proportion of their use, the budget balance; develop advertising messages and key visuals. When developing an advertising strategy on the Internet, the agency and client find answers to the basic questions:
1. OFFER AND BUSINESS
What does the company offer the market? What are the competitive advantages of the offer? What additional benefits will receive client by using the offer? What advertising campaigns have already been conducted and what conclusions have been made?

2. CLEAR GOALS
What is the purpose of the advertising campaign? The goal should be clearly articulated.

3. CLIENTS
Who are these people? How old are they? Where live? Gender and social status? How do they spend their time, interests? What is important for customers? What factors determine the choice? How do they search for information? Whose opinions are authoritative for them?

4. COMPETITORS
Who are the competitors? What advantages they talk about? What is the sales model? What interesting solutions do they use at the site? Traffic calculation? Where does the traffic come from? What are the positions of the site at search engines? What kind of advertising channels do they use? What messages and key visuals do they use?

5. ANALYSIS AND FIGURES
The ocean of data in which we must select the most valuable information and analyze it. For example, which web media can work well? Innovations that are worth applying? What will video bloggers and opinion leaders can give? How to build SMM? Media advertising and its potential? How to use direct marketing solutions? What kind of co-branding can be useful? Converting a site visitor into a buyer? Conversion of contextual advertising? The cost of search query and semantic kernel? Do you need to upgrade the site? Internal SEO optimization for friendship with search bots? What is the price of organic traffic and the sense of external SEO promotion?

6. COMMUNICATION
Which messages should be used in advertising? What kind of text will became really selling one? Which key visuals will bring success? What should be the content management policy?
Developing strategies and deeply penetrating the product, PUSH-K Solutions, as an experienced Internet advertising agency is able to assess the client's business goals globally and give recommendations, not only about WEB, but also on other ways of promotion, if we consider that they will be effective too. This distinguishes us from just Internet advertising agencies – we give more.
---
SEO-Studio
SEO – Search Engine Optimization. SEO-studio at the Internet advertising agency PUSH-K Solutions professionally provides search engine optimization services. The fact that you are on the agency's website possibly is connected with this))). The essence of SEO, as an advertising tool, is simple – the user asks the search engine (Google and others) about the product or service, and the search engine gives him a list of organic (non-advertising) results, where your site is number one. The buyer perceives your company as a leader and moves to your website to make a purchase. If there is no site in the list of search results, then the user may not know about your existence. There are other purposes of using SEO techniques, so understanding the client's goals, we will find a solution for generating and managing traffic.
SEO promotion has many features and delicate nuances which SEO-studio PUSH-K Solutions helps clients to understand. The first thing a client should understand is the three fundamental blocks of successful search engine promotion:
1. INTERNAL SEARCH ENGINE OPTIMIZATION
We strongly recommend when starting any SEO promotion firstly implement internal search engine optimization of the site – this is a combination of technical work and content management. Search engines use arithmetic algorithms to build ratings. Algorithms upgrades regularly to increase search quality. SEO-studio adapts the content and structure of the site, making it maximum relevant to the queries of customers who are looking for your product in search. Internal optimization in competitive niches does not bring sites to the top, but clearly improves their positions and is an indispensable foundation for external search engine promotion.

2. EXTERNAL SEARCH OPTIMIZATION
The principle of external SEO promotion – the more trusted web-resources and social networks users refer (links) to the site, the more important it looks for search engines. SEO-studio has knowledge to use this principle and take into account dozens of factors to bring the sites to the first places of search.

3. SEO AND CONTENT MANAGEMENTИ
Search engines scan sites regularly. If the site does not change for months, the search engines conclude that the business is not active or closed. As a result, when ranking the search results the search engines will give preference to sites where news is updated, blog is alive or text pages were rewrited periodically. SEO-studio PUSH-K Solutions, as a division of the Internet advertising agency, professionally works with content.
Search engine optimization process is scrupulous and creative work. SEO results do not appear immediately if compared with contextual or media advertising – depending on the market saturation by competitors, the status of the client's site and the professionalism of the SEO-studio, the road to top search results may take from two months to a year. We recommend clients to be extremely scrupulous when choosing SEO-studio, because you can spoil the perception of the site by search engines if SEO promotion will be incorrect, not professional or irresponsible.
---
Contextual advertising
Contextual advertising – a tool with immediate result and payment only for clicks (site visit by potential consumer). The user asks Google a question and receives a relevant text ad with a link to the site. Internet advertising agency PUSH-K Solutions professionally provides services of developing strategies, setting up and managing contextual advertising campaigns with Google AdWords:
1. ANALYSIS OF COMPETITIVE ENVIRONMENT, FORECASTS
The context advertising strategy is determined by the product and competition in the search. It is important to understand which competitors are shown on relevant queries; number of users who search for the product daily, monthly; the cost of a click on your contextual ad.

2. SETUP AND MANAGEMENT OF CAMPAIGN
Contextual text ads that in which potential customers will be interested. Exact queries for contextual text ads needed to appear in search results. Cities where ads must be shown. Days of the week and time of advertising. Set the budget usage rules for the search engine. All these settings have dozens of parameters and combinations. During the campaign, the contextual advertising specialist tracks its indicators, conversions, competitor's behavior to make changes of settings to improve performance of contextual campaign.

3. SYNCHRONIZATION
Contextual campaign and the website should be synchronized with other Google services, to give project manager opportunity fix which queries and ads turn into real orders and which converte poorly . This allows you to make correct edits, making the campaign more efficient. The Internet advertising agency performs synchronization and pastes the necessary Google codes into the site.

4. FINANCE AND TRANSPARENCY
Contextual advertising are payed per clicks on ads – the client pays only the transitions from the search to his site. Clients pay directly to Google through own account (we will help to create it). Our clients always have full access to the campaign (costs, words, ads, statistics are visible), and we use guest access (through the Campaign Management Center) to manage advertising. Agency fee is determined individually.
Google encourages companies to develop and manage contextual advertising independently, trying to make AdWords a simple and understandable usual tool for marketers. This is the right evolutionary process and a good opportunity for companies with a limited resource to get customers from the search systems. If the company does not have a marketer with good skills of contextual advertising, then it will be good solution to involve an experienced Internet advertising agency to develop and manage campaign.
---
Display advertising

The first display advertising on the Internet appeared in 1994. It was static banner 468×60 pixels with message "Did you ever clicked your mouse right HERE? YOU WILL!". The usual CTR level of those times was fantastic 60-80%. Since then everything has changed dramatically –  only CTR is worse))), but all the rest, especially the possibilities of Internet advertising agencies on display communications, have expanded globally.
PUSH-K Solutions professionally develops and maintains display advertising Internet campaigns all over the world. We take into account new solutions for advertising effectiveness increasing provided by global and local banner networks, video networks, video hosting and social networks. Creating media content, we use not less technical approach than for impressions setup –  texts and the key visual are always well-thought-out and based on the target audience parameters and its insight.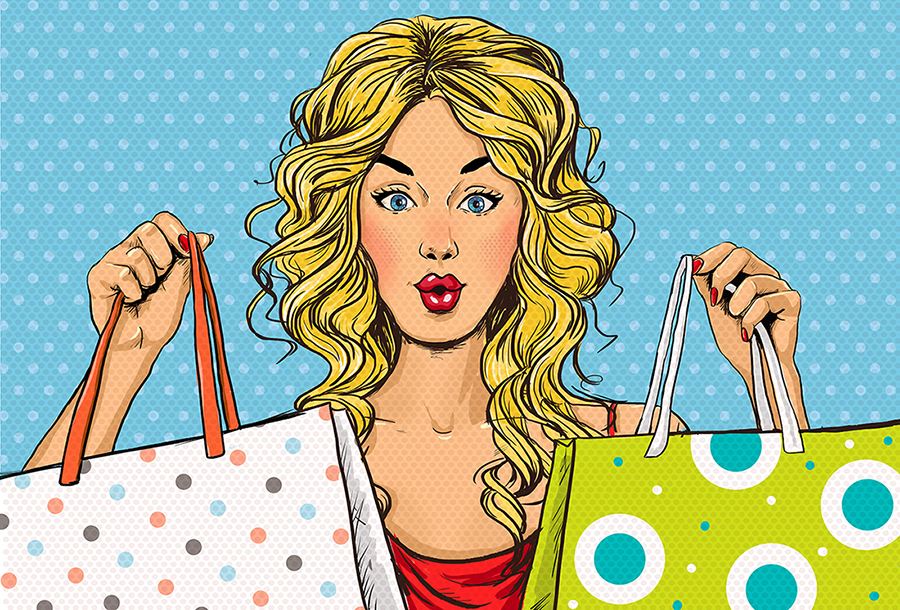 Internet advertising agency PUSH-K Solutions provides:
1. VIDEO ADVERTISING
Creation, adaptation of video content to the requirements of video networks and targeting video advertising. We work with video networks and YouTube to display video ads.

2. BANNER ADVERTISING
Creation, resize of all banner types in accordance to the requirements of banner networks, the Google display network or social networks. Targeting setup and media plans development.

3. RICH MEDIA, BRANDING OF WEB SITES
When the concentration of the target audience at the Internet resource overflows, and the website allows to implement something non-standard – it is the time for rich media and non-standard solutions.
Preparing technical and creative parts of any display ad campaign, we pay special attention to conversion, effective calls to action and users rout to the action (purchase, download, registration or subscription). We also use Google and Facebook remarketing technologies. The agency has an experienced web studio, so we can not only provide an effective media campaign, but also prepare a landing page with any functionality – PUSH-K Solutions gives clients more than just an Internet advertising agency.
---
Social media marketing
(SMM)
Social networks have broken physical barriers between people. Everybody is there, including clients of any business, so promotion in social networks is a powerful tool for advertising and PR. Internet advertising agency PUSH-K Solutions professionally provides SMM services.
The agency develops campaigns in Facebook, YouTube, Instagram, Twitter LinkedIn, Google Plus, popular messengers, dating applications and many other communities. We provide following SMM support:
1. LAUNCHING PAGES IN SOCIAL NETWORKS
Companies or brands can create their own pages. In contrast to media advertising, social networks have feedback – the client will be able to ask a question, and the company should respond. It is not difficult to create the page, but for the launch and active subscribers growth agencies are usually attracted.

2. CONTENT MANAGEMENT, PAGE MANAGEMENT
We develop the content strategies, prepare publication plans, select interesting content and create a unique one. To make the page interesting and alive is a delicate task, but we have really good SMM specialists.

3. OPINION LEADERS AND VIDEO BLOGGERS
Users with thousands of subscribers can become your allies and write a comment, make a repost or something else useful if agency can use right approach to them. Popular YouTube video bloggers can make a review or product placement. Internet advertising agency PUSH-K Solutions has the keys to opinion leaders at social networks and video bloggers.

4. PROMOTION OF VIDEO, MEDIA ADVERTISEMENT IN SOCIAL NETWORKS
Social networks are platforms with a large list of capabilities. Video reviews, presentations, infographics –  the best tool to reveal the essence, explain the benefits and technology. The agency promotes video, we can make the video popular on social networks and YouTube. Speaking of media advertising, we note that the advantage of social networks is the quality of targeting. The agency develops strategies and manages display advertising campaigns on social networks.
---
We will gladly apply our experience to your products. Internet advertising agency PUSH-K Solution is open for cooperation, we are interested in new challenges and ready together with you to conquest new peaks. Below is the selection from PUSH-K Solutions client list by the Internet advertising category.
Our

CLIENTS

: